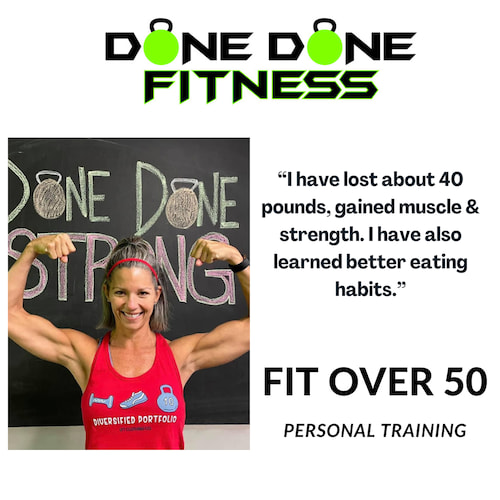 I can't say enough good things about this gym. Missy is always changing things up, keeping us challenged, and accountable. All the trainers are very good at tweaking and gently correcting you to prevent injury and increase your results. They not only have many various and different types of workouts but have many programs to help your health improve by what and how you are eating. It is life changing! Personally, at 53, I am in my best shape! I have learned so much about nutrition and have muscle tone much better than when I was in my 30's or 40's. This gym is a magical unicorn! My husband and I both love it and the people in it!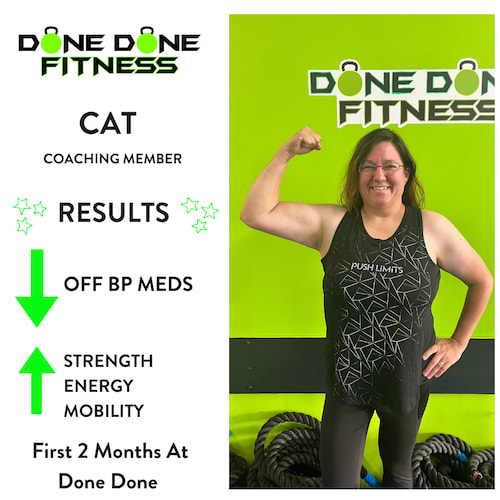 If you are reading this, I know what you are thinking/feeling. You are tired, disappointed and not even sure where to start. It's okay, you are on the right track by looking Up Done Done Fitness!

I joined Done Done Fitness May 1st. I was all those things above and more. I was at my highest weight, on blood pressure medications and unhappy. I reached out to Missy and was greeted with compassion and understanding. I was also met with accountability and challenges.
From my very first workout I was treated like family. The support the coaches give you is top notch. The workout was tailored to meet me where I was with my fitness level. The atmosphere is judgement free and welcoming.

Since I joined I have lost over 30 pounds, which is amazing! I was approved to stop my blood pressure medications and have more energy then I have ever had!

Done Done Fitness and the coaches have truly given me my life back and I am so grateful they believed in me and showed me to believe in myself!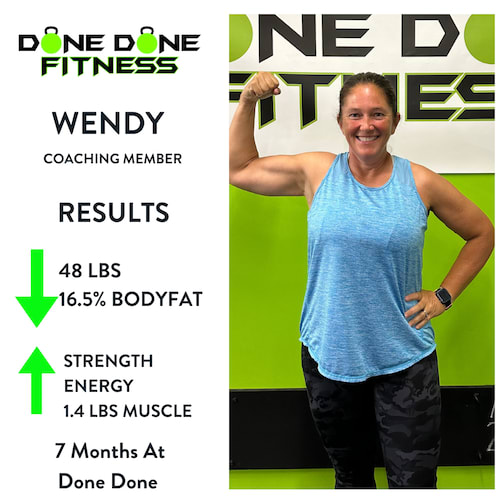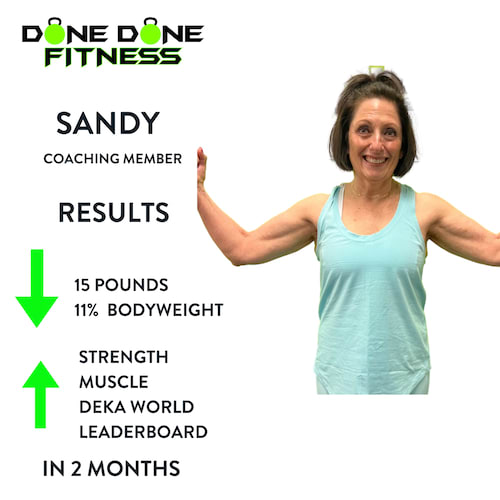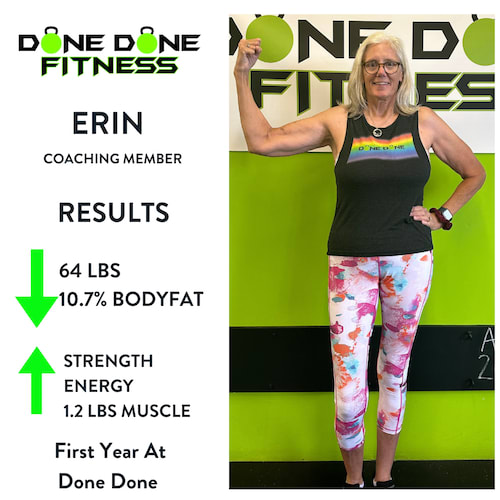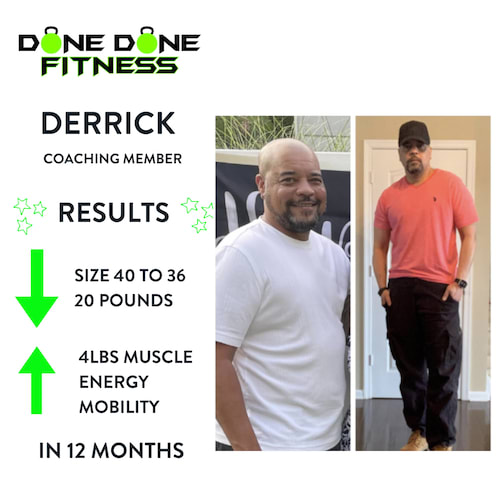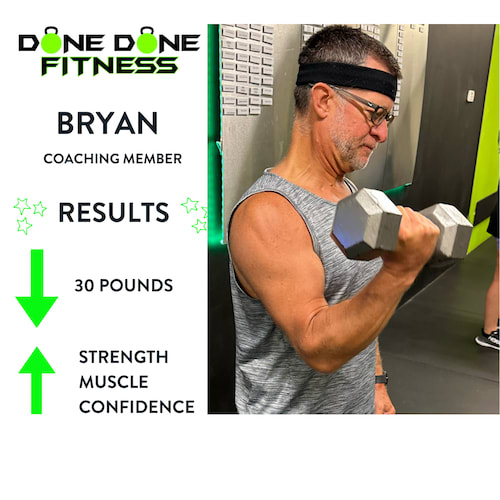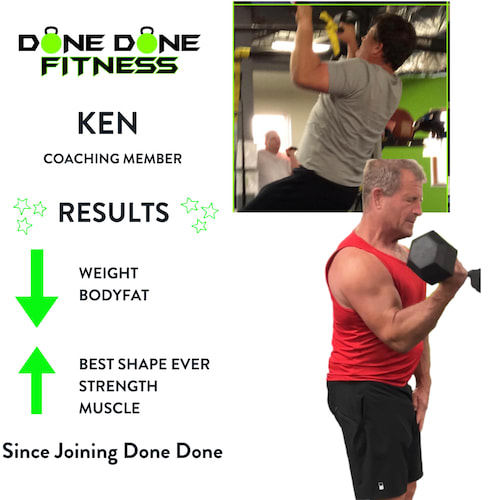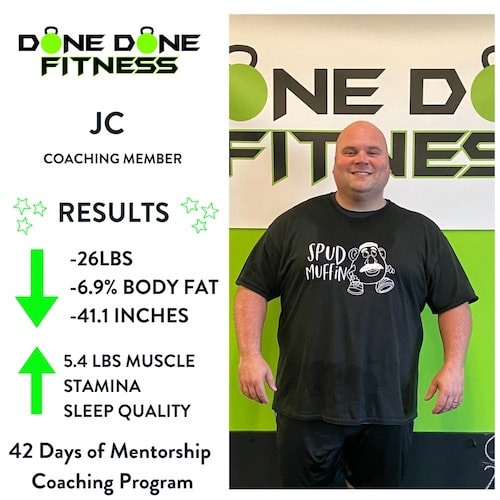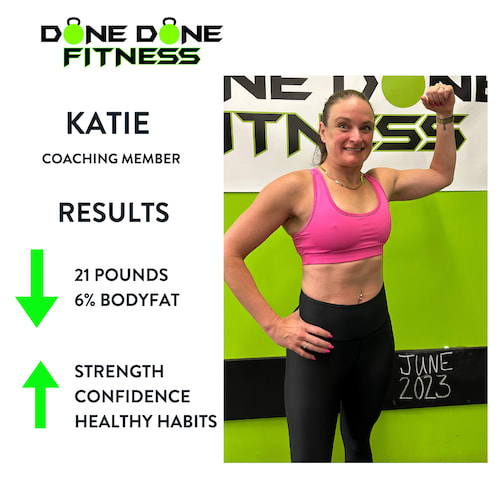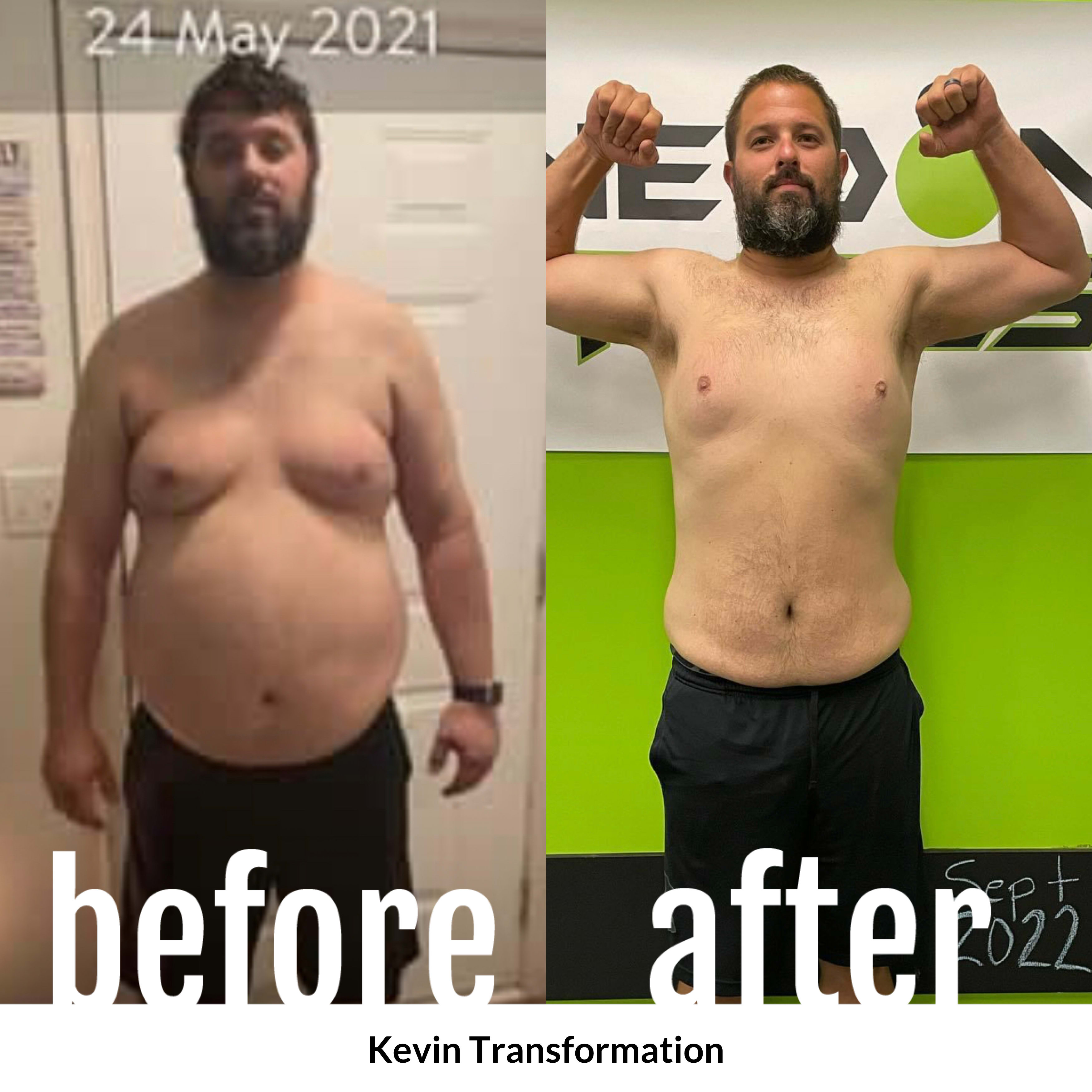 Done done has transformed my life in under a years time!! Lost 60lbs and still dropping!! The coaches have been great and supportive through my journey! GREAT GYM AND AMAZING TRAINERS!!
About four years ago I made the best decision. I joined Done Done fitness. I hesitated at first but Missy and all her staff was amazing. It all began with the mom's transformation program and still going strong. They help with meeting your fitness level needs and goals. Best place ever!!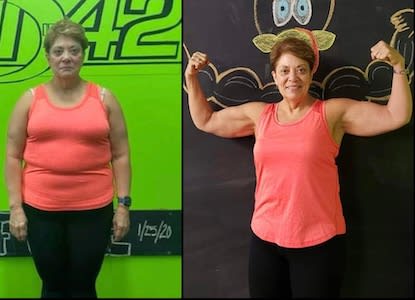 I was obese when I started Done Done. I'm still not where I want to be but I'm much happier and healthier. I'm amazed at some of the pictures.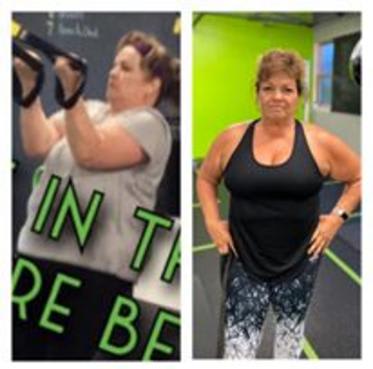 I've lost & kept off a little over 70 pounds. More importantly, I'm not on any medications. I've always been a big person, even as a child. I'm almost 57 years old, and my weight has always been a huge challenge and real struggle for me to control. Diets, supplements, exercise, weight loss gimmicks, etc… and although I committed to each of these at the time - nothing worked "long term". I was diagnosed as diabetic and had cholesterol numbers that were very near needing medication to control. I was very overweight, had joint issues, knee surgery, back pain, couldn't take a flight of stairs without being winded, always tired and sluggish - just a "mess". I seriously considered gastric bypass surgery, but was afraid of the possible complications, not to mention the cost. I made up my mind that "I" had to do something to "fix me". I changed my eating habits, did some moderate exercising -- and lost about 35 pounds and found myself plateaued there. I decided to join Done Done Fitness to go the extra step. I justified the cost by the fact that it was either spend money on medications – for life - or on a gym membership. Only the gym membership would make a healthier, better me for the long run, and be less expensive than a lifetime of medications. Absolutely the very best thing I ever did in my life - for "me". Since beginning this journey, I've lost and kept off a little over 70 pounds. More importantly, I'm not on any medications. I "choose" to take the stairs versus the elevator. I couldn't have done any of this without Done Done Fitness. The support, comradery, education, and leadership is the best. Done Done is not a gym full of "barbie bodies". No one is there to judge. Many there have been through the same thing and struggled with the same demons I have, and found success as well. The Done Done Fitness team, staff, and members are "family". We're all in it together and to help and support each other. If anyone were to ask my advice, I guess I'd say: Don't wait to change your life for the better. It's not about the money, the time, or the very early mornings to the gym every day. You call the shots, you put in the effort, commitment, dedication, and hard work – then you see the results - a healthier, better you – and that's what it's about - and what's most important to me.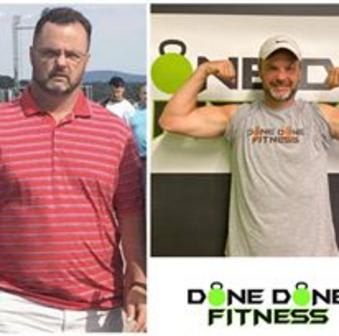 3 favorite things about Done Done as I approach my 4th year:
1. I don't have to think about what exercises to do in the gym...I trust the trainers and I trust their workout plans for me.
2. Accountability-I am one that holds myself accountable, but I love the additional accountability I get thru conversations with trainers, fitness challenges, use of heart tracker, and the various diet challenges
3. The Community...Missy and team have cultivated a gym community that is encouraging, challenging and one that shares what works for them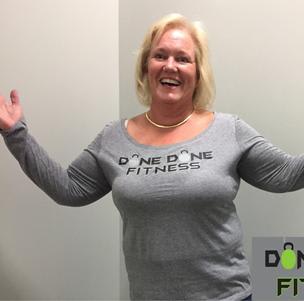 ​​​​I was a sugar addict. I was overweight most of my adult life and when I wasn't overweight, I was battling it. I had tried Weight Watchers, Nutri-system, Phen-fen, HGH, low fat diets, and very low calorie diets, and I could lose weight. I just could not keep it off. I was addicted to sugar. Finally in the fall of 2015, CJ and I joined a 60-day challenge at DDF. Who knew that it would change our lives forever? That will be 5 years ago October 1st. The first 2.5 years we worked out faithfully 5-6 days a week, but I am a sugar addict and never changed my eating habits very much except during challenges. I would rally for a challenge and then gain it back. January 2018 rolls around and I am ready for Fit in 42. We food prepped and followed the program 100% and I lost over 20 lbs.! The sugar cravings were not even an issue. I was surprised and relieved. In the fall of 2018 I had pain in my right calf. I thought I had an aching leg cramp, but it wouldn't go away. It finally dawned on me 3 days later that I might have a blood clot. I went to the ER and sure enough, I had three DVT blood clots in my calf. Blood thinners again and now my doctor needed to investigate. My doctor found that I have an inherited blood factor (lipo protein little a or written as lp(a))which causes my blood to clot and it is more than likely why my sister had died so young and so suddenly. This was extremely scary to me because I was 54 years old, the same age my sister had been when she passed. I had a coronary artery calcium scan and they found no build up in my arteries. I asked my doctor why, why had I survived and my sister had not and he said, 'Because you kept moving… Don't stop what you are doing.' It took me 2 years, but I am down 50lbs with a plan to keep it off and hopefully drop some more. My doctor is thrilled! He can't believe how much muscle I have in my upper body and how evenly distributed it is between my left and right side. I am 56 years old and feel better than I did in my 30s. You are never too old to start.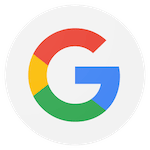 Done Done Fitness is truly not your typical gym, and I couldn't be happier about it. I never thought I would enjoy exercising so much, but this place has completely changed my perspective. The standout feature here is the incredibly friendly and attentive staff. They genuinely listen to your needs and make you feel like a valued member of their fitness community. It's a welcoming and supportive environment that makes every workout session enjoyable. If you're looking for a gym that goes above and beyond to meet your fitness goals while keeping things fun and friendly, Done Done Fitness is the place to be!