Crush Your Obstacle Course and Mudder Events With Our Specialized Spartan SGX Training
Spartan SGX at Done Done Fitness is designed to challenge your skills and mental grit. Our expert coaches and experienced community of racers help prepare you for any obstacle course event and get you across that finish line. The best part is, you don't have to be a member with us to have access to the best coaching in Middletown. We offer excellent drop-in rates for our Saturday Spartan SGX at Done Done Fitness, where we focus on the endurance and the techniques you will need to conquer the courses. Are you up for the challenge?
Let our SGX Coaches Help You Every Step Of The Way
At Done Done Fitness, we believe in setting big goals: the more ambitious the better! So whether you're hoping to complete your first mud race or you've got your sights set on a Spartan Beast race, Spartan SGX at Done Done Fitness will help you earn that finishers medal to bring home and brag about.
Our program includes:
Certified Spartan SGX Coaches that will meet you at your current fitness and ability level
Classes designed to prepare you with the techniques and skills you need to conquer any obstacle
Tips to prepare your mental grit and physical endurance
Workshops taught by Spartan SGX Coaches focusing on techniques and strategies
Connection and comradery with our community and seasoned racers
Assistance with race preparation and nutrition
Level Up Your Training With Spartan SGX at Done Done Fitness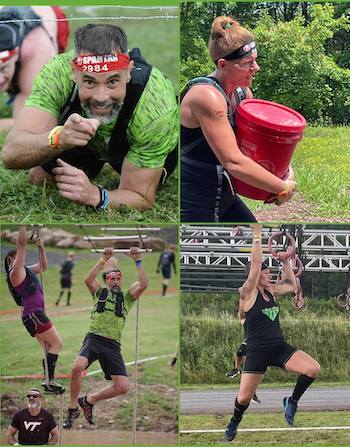 With a state of the art facility and a community of athletes who have been in your shoes, you can rely on Done Done Fitness to keep you inspired. Let us guide you through the rigors of your obstacle course racing with our community, coaching and a well-equipped obstacle playground.
At Done Done Fitness, you will:
Learn to master the physical and mental obstacles of OCR
Celebrate your milestones and successes with a team that has your back
Train in a fun, safe, and sustainable manner with proven best practices
Rely on the feedback, support, inspiration of others to make your goals a reality!
Get Started Today With Spartan SGX at Done Done Fitness, Middletown
Are you ready to take your training to the next level? Join us for the incredible Spartan SGX at Done Done Fitness.
Regardless of your goals, we'll help you achieve them with support and inspiration like you've never seen.
Fill out the short form on this page to learn more!